Team Whale Emoji Fart Emoji has finally done it! Champion of the CFL!
It took a diligent work ethic, close attention to the waiver wire, and wise lineup decisions during the final months of the regular season and most of the playoffs, but all that sweat paid off! Champions!
Let's watch the players go by!
First up, here's the fourth-string goaltender, Petr Mrazek!
He rode the pine most of the year of his inconsistent play, but his inspirational speeches about "Taking what's yours" brought the team together!
Next up, Men's Rights Advocate Zek's former teammate, Brendan Smith! He's 28 years old but management still views him as a prospect!
Your breakout year is coming, Brendan!
Wait, what's that? Is it a war cry? FIL-PU-LA-LA-LA-LA-LA!
Every team needs a third-line center, especially a fantasy team!
Who could forget Paul Stastny! A guy who definitely laced up for the final few weeks!
Way to go, Paul! I was legitimately surprised to see you played 66 games this year!
Here's the life of the party, Brendan Gallagher!
Ten whole goals this season! Was he traded to the Red Wings?
WHORE! WHORE! Wait, they're not yelling "WHORE!" they're yelling "HORNQVIST!"
He's human garbage but he's
our
human garbage!
One of the all-time greats, retired Hall of Famer Zdeno Chara!
Wait, you're still playing? You were in the lineup all year? You're the number one defenseman on your team? You learn new things every day!
Uh oh ladies, time for an outfit change because liquid sex Jonas Brodin just drenched your panties!
I can never quit you, Jonas!
He's got his father's brains and the size of a large child, Max Domi!
Maybe you'll crack ten goals again next year, pal! Keep fightin'!
It's a top tier offensive defenseman, Colton Parayko! Flash them Yahoo! Bucks!
You did reach a career high in points! Somehow!
Who's psyched about getting paid for a noticeable step back in production? Occasional healthy scratch Shayne Gostisbehere!
Way to shore up the blueline, buddy!
I thought he was getting traded but Cam Fowler proved to be the Ducks' best defenseman and Whale Emoji Fart Emoji's best value!
Sorry about the knee, pal!
Who keeps improving? Charlie Coyle keeps improving!
At this rate you'll overtake McDavid in six years! Better lock you up longterm!
Taking a break from the Beejs' Stanley Cup run, it's Brandon Saad!
He's a guy alright!
Controlling pucks with his mind and becoming the player we all thought Brendan Smith would be, it's Mathew Dumba!
Here's some money, buy another T for your first name!
Maaaarrrtiiin / I'm the man / Maaaaaartrin
Great stretch run!
Rise up Looch Krew Azz Kickrs!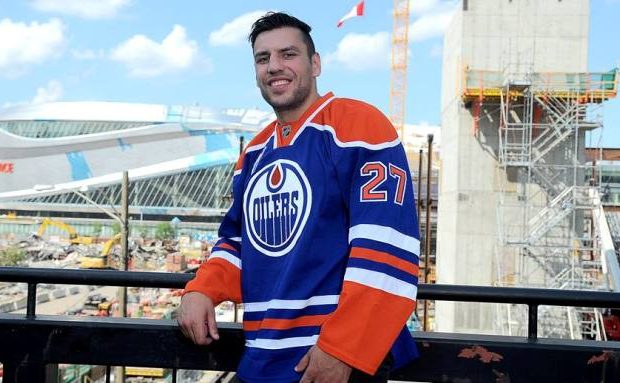 No one questioned your performance this year, no sir!
Who could have predicted that this overuse of Yahoo Bucks would save Team Whale Emoji Fart Emoji down the stretch?
Literally no one!
Best friends and line-mates, let's get it Tatarted in here for Tomas and Gustav!
Great job remembering how to score in the final months of the year!
You know him as Dringus, but Leon Draisaitl does not appreciate that nickname and would very much like you to stop using it.
He's very serious.
Second in the league in assists, first in the Nic Backstrom power rankings!
He's off to be Wes Anderson's stunt double! Have fun!
Every team needs one dapper homeless man and Brent Burns is clearly the best homeless man in the league this year!
Keep living the dream, Brent, in a shanty by the river with all of your snakes!
Braden Holtby never sleeps! We're all very concerned about him!
Braden maybe take an Ambien?
Finally, the most important player on Team Whale Emoji Fart Emoji. The human victory cigar, Jesse Puljujarvi!
How could I ever Kadri Klause a smile like that?